Ebola Virus Disease
Ebola Virus Disease (EVD) is a rare and deadly disease caused by infection with one of the Ebola virus species. Ebola can cause disease in humans and non-human primates (monkeys, gorillas, and chimpanzees). The natural reservoir host of Ebola virus remains unknown.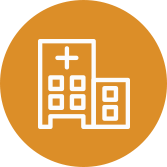 Guidance with information about identifying and managing patients
Click here to view an Ebola testing decision tree.