Healthcare Financing Division – Helpful Highlights
Does Your Child Qualify for Kid Care CHIP?
Families with an income up to 200 percent of the Federal Poverty Level (that's $48,600/year for a family of four) may have children eligible for affordable health coverage.
Who Can Apply for Wyoming Medicaid?
Wyoming Medicaid serves children, families, and pregnant women, as well as the aged, blind and disabled. We offer programs to eligible Wyoming citizens.
Customer Service Center
Apply easily for Medicaid and Kid Care CHIP through our Customer Service Center. For questions or to apply, please call 1-855-294-2127.
Do You Have Extra Medications?
The Medication Donation Program accepts donations at sites across the state. Unused medications are dispensed to low-income Wyoming residents in need.
Medicaid helps pay for healthcare services for children, pregnant women, families with children, and individuals who are aged, blind or disabled who qualify based on citizenship, residency, family income, and sometimes resources and healthcare needs.
Learn More[/button]Apply Now
If you need to ask a question or file a concern about Medicaid services or providers, please click here.
Kid Care CHIP offers health insurance coverage for Wyoming's children and teens through age 18 who are uninsured and meet income and eligibility guidelines.
The Wyoming Medication Donation Program (WMDP) reduces medication waste and improves prescription access for low-income residents by re-dispensing acceptable donated medications.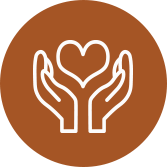 The Developmental Disabilities Section oversees home and community based waiver services programs for people with developmental disabilities and acquired brain injuries.
The Program Integrity unit ensures the integrity and accountability of all payments made for healthcare services on behalf of a recipient.