Learn more about your options when you feel you need to make a complaint involving a Wyoming healthcare facility, home health agency or nursing home.
read more
The WSSB, in consultation with the Aging Division, appropriates funding to eligible senior centers.
Healthcare Licensing and Surveys (HLS) assures patients and residents receive quality care from healthcare facilities across the state.
Contact Info
2300 Capitol Avenue, 5th Floor
Cheyenne, WY 82002
(307) 777-7123
Fax: (307) 777-7127
Units/Programs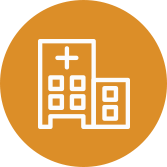 Aging Division Community Facilities