Aging Division – Helpful Highlights
The Aging Division's Community Living Section offers forms and other resources for providers who help serve Wyoming's older adults.
Find training information, certification forms and requirements, and a Wyoming certified nurse aides (CNAs) registry.
Find inspection reports and other resources about nursing homes and other licensed healthcare facilities to help you make informed choices.
Learn more about your options for making a complaint about a Wyoming healthcare facility, home health agency or nursing home.
The Community Living section provides services for older adults and disabled individuals.
Contact Info
2300 Capitol Avenue, 4th Floor
Cheyenne, WY 82002
(307) 777-7986
(800) 442-2766
Fax: (307) 777-5340
The WSSB, in consultation with the Aging Division, appropriates funding to eligible senior centers.
Healthcare Licensing and Surveys assures patients and residents receive quality care from Wyoming healthcare facilities.
Contact Info
2300 Capitol Avenue, 5th Floor
Cheyenne, WY 82002
(307) 777-7123
Fax: (307) 777-7127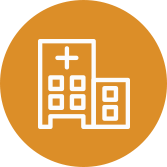 Aging Division Community Facilities
The council serves as an advisory body for related issues to state policymakers.