Call 2-1-1 in Wyoming or toll free 888-425-7138 for help locating state resources. You may also visit the 2-1-1 website.
Senior Centers & COVID-19 Information
Senior Centers & COVID-19 Information
Due to COVID-19, senior centers may have altered hours and/or services. Please contact your local senior center for more information or contact (307) 777-7995 or (800) 442-2766. To find an updated list of services by senior center please click here.
For aging network providers, see CDC guidelines on Implementation of Mitigation Strategies for Communities with Local COVID-19 Transmission.
The Administration for Community Living has updated information on COVID-19 on their website.
For information on services available near you, call the Eldercare Referral Hotline at 1-800-677-1116 or visit them online.
Wyoming 2-1-1 is available with listings of programs and resources across the state for Aging & Disability related concerns
Wyoming residents can sign up for a daily phone call from a trained volunteer at AARP here.
The Alzheimer's Foundation of America is providing daily activity and exercise videos as well as stay-at-home tips. 

Thank you to all of our volunteers around the state who are essential to our COVID-19 response. From those delivering Meals on Wheels to Senior Companions around the state, we see you and we thank you! Interested in volunteering? Check out

www.servewyoming.org

for opportunities for people of all ages.
General COVID-19 Information
Services by county for older adults, disabled individuals and caregivers. Click the link to find your county and the programs offered in your county via senior centers. Direct application through the senior center is required to receive services.
Services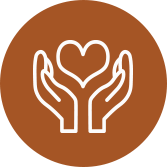 The council serves as an advisory body for related issues to state policymakers.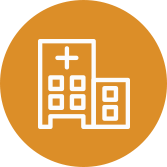 Healthcare Licensing and Surveys assures patients and residents receive quality care from Wyoming healthcare facilities. For hospital and facility providers, Healthcare Licensing and Surveys information can be found here.
Contact Info
2300 Capitol Avenue, 5th Floor
Cheyenne, WY 82002
(307) 777-7123
Fax: (307) 777-7127
The WSSB, in consultation with the Aging Division, appropriates funding to eligible senior centers.
Consumer Information
Find inspection reports and other resources about nursing homes and other licensed healthcare facilities to help you make informed choices.
WyoPOLST – Portable Medical Orders
Forms for medical professionals, family and patients, honoring the wishes of those with serious illness and frailty.
Complaints: Home Health and Facilities
Learn more about your options for making a complaint about a Wyoming healthcare facility, home health agency or nursing home.
Provider Resources
The Aging Division's Community Living Section offers forms, policy documents and other resources for providers who help serve Wyoming's older adults.