Wyoming Home Services Grant Application Information
Applications for the Wyoming Home Services (WyHS) Program for the Wyoming Department of Health, Aging Division, Community Living Section will be accepted until 2:00 pm MDT April 20, 2018. This program is authorized pursuant to W.S. 9-2-1208. The applications will cover the grant period of July 1, 208 through June 30, 2022. Contracts for this 4-year project cycle will be issued on an annual basis (State FY 07/1 – 06/30) through June 2022, dependent and conditioned upon the state budget authorization, as well as quality of care provided to clients by the grantee. The goals of the Wyoming Home Services Program are to foster self-sufficiency, prevent abuse, neglect or exploitation, maintain individuals in the least restrictive, safe environment, and prevent inappropriate or premature institutionalization.
WyHS Grant Application Documents
Learn more about your options when you feel you need to make a complaint involving a Wyoming healthcare facility, home health agency or nursing home.
read more
The WSSB, in consultation with the Aging Division, appropriates funding to eligible senior centers.
Healthcare Licensing and Surveys (HLS) assures patients and residents receive quality care from healthcare facilities across the state.
Contact Info
2300 Capitol Avenue, 5th Floor
Cheyenne, WY 82002
(307) 777-7123
Fax: (307) 777-7127
Units/Programs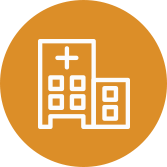 Aging Division Community Facilities