Aging Division – Helpful Highlights
The Aging Division's Community Living Section offers forms and other resources for providers who help serve Wyoming's older adults.
Find training information, certification forms and requirements, and a Wyoming certified nurse aides (CNAs) registry.
Find inspection reports and other resources about nursing homes and other licensed healthcare facilities to help you make informed choices.
Learn more about your options for making a complaint about a Wyoming healthcare facility, home health agency or nursing home.
Wyoming Senior Services Board
The WSSB, in consultation with the Aging Division, appropriates funding to eligible senior centers.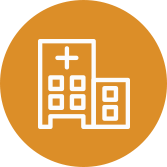 Aging Division Community Facilities