The U. S. Administration on Aging requires the Wyoming Department of Health, Aging Division to develop a new State Plan every four years.  Those wishing to comment on the State Plan are encouraged to attend a public hearing on this subject on Monday, July 3, 2017 at 6101 Yellowstone Road, Lower Level Training Room, to take place at 10:00 am.  Accommodations will be made for handicapped and non-English speaking minority individuals who wish to attend the Public Hearing.  Citizens can also submit written comments.  To obtain a copy of the draft proposed State Plan, go the Aging Division website at https://health.wyo.gov/aging, or by hard copy, contact Linda Chasson, Program Manager, Aging Division, Community Living Section, 6101 Yellowstone Road, Suite 186A, Cheyenne, Wyoming 82002, (307) 777-6103 or (800) 442-2766 or at wyaging@wyo.gov.  Written comments must be received no later than 12:00 pm on July 3, 2017.
Wyoming State Plan on Aging – Narrative: Narrative
Learn more about your options when you feel you need to make a complaint involving a Wyoming healthcare facility, home health agency or nursing home.
read more
The Community Living section provides services for older adults and disabled individuals.
Contact Info
6101 Yellowstone Road, Suite 186A
Cheyenne, WY 82002
(307) 777-7986
(800) 442-2766
Fax: (307) 777-5340
Units/Programs
Healthcare Licensing and Surveys (HLS) assures that patients and residents receive quality care from healthcare facilities required to be licensed by the State of Wyoming.
Contact Info
6101 Yellowstone Rd, Ste 186C
Cheyenne, WY 82002
(307) 777-7123
Fax: (307) 777-7127
Units/Programs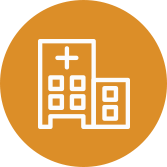 Aging Division Community Facilities
Community facilities operated by the Aging Division include the Wyoming Pioneer Home in Thermopolis, the Wyoming Retirement Center in Basin and the Veterans' Home of Wyoming in Buffalo.
Contact Info
Visit a facility page below for contact information.
Facilities
Wyoming Pioneer Home
Wyoming Retirement Center
Veterans' Home of Wyoming