Services by county for older adults, disabled individuals and caregivers. Click the link to find your county and the programs offered in your county via senior centers. Direct application through the senior center is required to receive services.
Services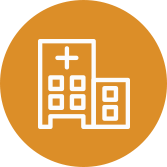 Healthcare Licensing and Surveys assures patients and residents receive quality care from Wyoming healthcare facilities. For hospital and facility providers, Healthcare Licensing and Surveys information can be found here.
Contact Info
2300 Capitol Avenue, 5th Floor
Cheyenne, WY 82002
(307) 777-7123
Fax: (307) 777-7127
The WSSB, in consultation with the Aging Division, appropriates funding to eligible senior centers.
Consumer Information
Find inspection reports and other resources about nursing homes and other licensed healthcare facilities to help you make informed choices.
WyoPOLST – Portable Medical Orders
Forms for medical professionals, family and patients, honoring the wishes of those with serious illness and frailty.
Complaints: Home Health and Facilities
Learn more about your options for making a complaint about a Wyoming healthcare facility, home health agency or nursing home.
Provider Resources
The Aging Division's Community Living Section offers forms, policy documents and other resources for providers who help serve Wyoming's older adults.
Call 2-1-1 in Wyoming or toll free 888-425-7138 for help locating state resources. You may also visit the 2-1-1 website.